9 Thoughtful Ways to Celebrate Father's Day
9 Thoughtful Ways to Celebrate Father's Day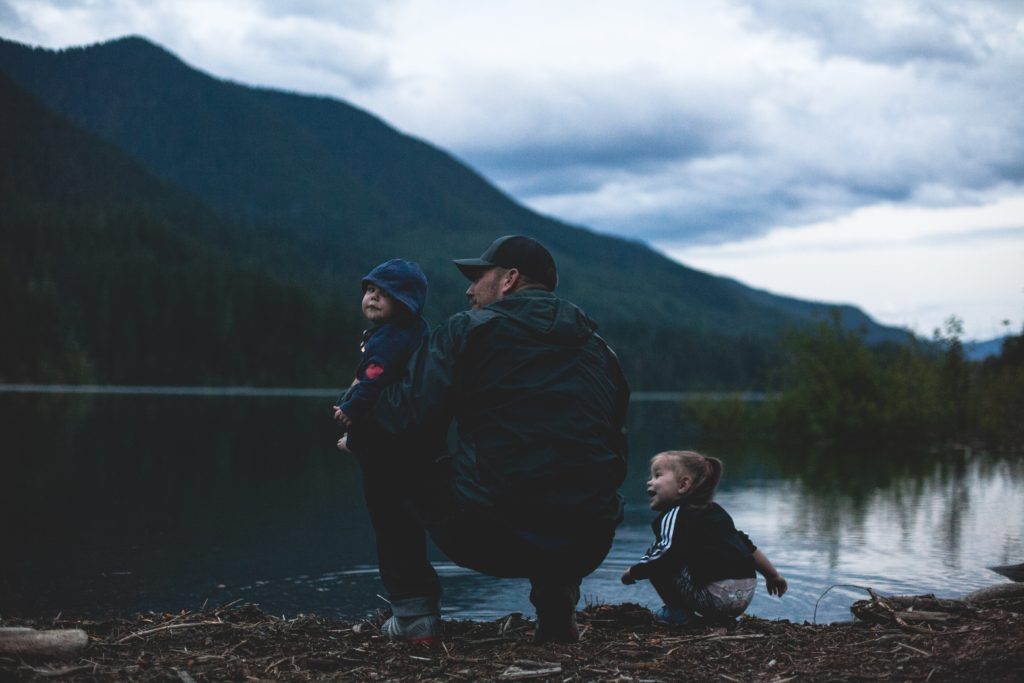 Celebrated on the third Sunday of June, Father's Day has always been the perfect time to honor the father figure in your life – whether it's your Dad, grandpa, stepdad, or even uncle. And yes, a card, a gift, or a simple phone call is enough to show that you care. But wouldn't it be nice to make them feel special and create lifelong memories with them? Just pick any of the following Father's Day activities based on his interests and hobbies. Equal parts thoughtful and fun, all these activities have exactly what it takes to make this day memorable not just for your Dad but for the entire family.
1. Take a Hike in the Woods
If your Dad, grandpa, or father-in-law is a fan of the great outdoors, take them out for a hike to the nearest park or forest. Equip yourself with the necessary gear, trace the best possible trail (a.k.a. the one he'll like the most), and pack enough food to fuel your adventure (trail mix, anyone?). If you're feeling playful, you can even hide a small present for him at the end of the trail and leave a list of riddles and clues along the road so that he'll follow them and head straight to his gift.
Perfect for: Outdoorsy Dads
2. Have a Backyard Movie Night
Another great way to make this Father's Day memorable is to turn your backyard into a personalized movie theater. Just set a projector on a table and a big screen against your wall/fence and give your Dad the cinema experience he deserves. To make things more exciting, have every family member write down their movie suggestions, and pick one at random. You can even make some snacks in advance and serve them during screening.
Perfect for: Cinephile Dads
3. Go for a Family Bike Ride
Between personalized gifts and wishes created just for him, Father's Day may often feel like a standardized interaction between a man and his child. But this year, you could make Father's Day a family matter and engage all family members in one shared activity. And what better Father's Day activity than going on a family bike ride?
All you have to do is to scope out your Dad's go-to trails in advance or maybe ask him to take the lead and show you his favorite ones. You can even plan for a picnic at a nearby square or pick a cozy spot as your ride through the park.
Perfect for: Active Dads
4. Throw a Backyard BBQ
If your Dad knows his way around a smoker or a grill, give him an excuse to fire it up by throwing a backyard BBQ party. Soak up some of his wisdom by learning all about his signature marinades and how he helms the grill. Introduce him to some of your recipes or tricks, and wow him with the sides you'll make to compliment his perfectly grilled burgers and veggies. You can even invite non-family members to this party (like neighbors or close friends) and honor him by sharing fun stories and memories of him.
Perfect for: Dads who are Masters of the Grill
5. Tend the Garden
If your Dad likes spending time in the garden, it'd be a good idea to join him this Father's Day in this calming hobby. Go next to him and see how he takes care of the plants, ask him what you can do to help, and maybe pick the fruits or vegetables that are fully ripe. You'd be surprised at how you two can bond by talking about tomatoes and herbs. You can take this whole gardening experience a step further (and into the kitchen) by cooking a meal with the produce you just harvested.
Perfect for: Dads with a Green Thumb
6. Make Family Crafts
Crafting is another excellent way to bring the family together on Father's Day and create some beautiful gifts that are 100% tailored to Dad's needs. So, depending on his personality and interests, you can make anything from a hammer card(1) (if he's handy) to a tin can pencil holder(2) (if he cares for the environment). Whether he's into arts or not, we're sure he'll want to get his hands elbow-deep in paint – especially if they're all creating something for him. PS: If the kids' creations are good enough, they can double as homemade gifts. So, it's a win-win!
Perfect for: Artsy dads
7. Have a Family Game Night
Let Dad lean into his gaming side by playing some of his favorite board or video games (Monopoly, Jenga, Fortnite, etc.). You can also start working on a puzzle together or play a round of cornhole in the backyard (that is, if he's more into active games). You can even have a family trivia night that'll build your brain power and make you laugh all in one go.
Perfect for: Gamer Dads
8. Make Science
While a pair of atom socks or a Pi tie would look great on a brainiac Dad for Father's Day, nothing would please him more than to conduct his own experiments with you by his side. So, pick which elements or phenomena would be the coolest to explore, gather all the necessary equipment (such as goggles, bottles, test tubes, etc.), and start working on the experiments. Depending on which science field you want to delve into, you can make anything from your own lava lamp(3) to a balloon-powered car(4).
Perfect for: Brainiac Dads
9. Visit a Museum or Nearby Historical Site
A Dad with a knack for history would love nothing more than to celebrate Father's Day at a local museum. Surrounded by artifacts and remnants of the past, he'll rejoice at the chance to share his knowledge and perhaps learn a thing or two about his favorite era. If there's no museum nearby, you could also visit a local historical site and let him go through the gobs of info, memorabilia, and photos that they have on display.
Perfect for: History Buff Dads
So, how do you plan on spending Father's Day? Got any special plans? Let us know in the comment section down below!
References: