5 Tasty Recipes for Blueberry Day
5 Tasty Recipes for Blueberry Day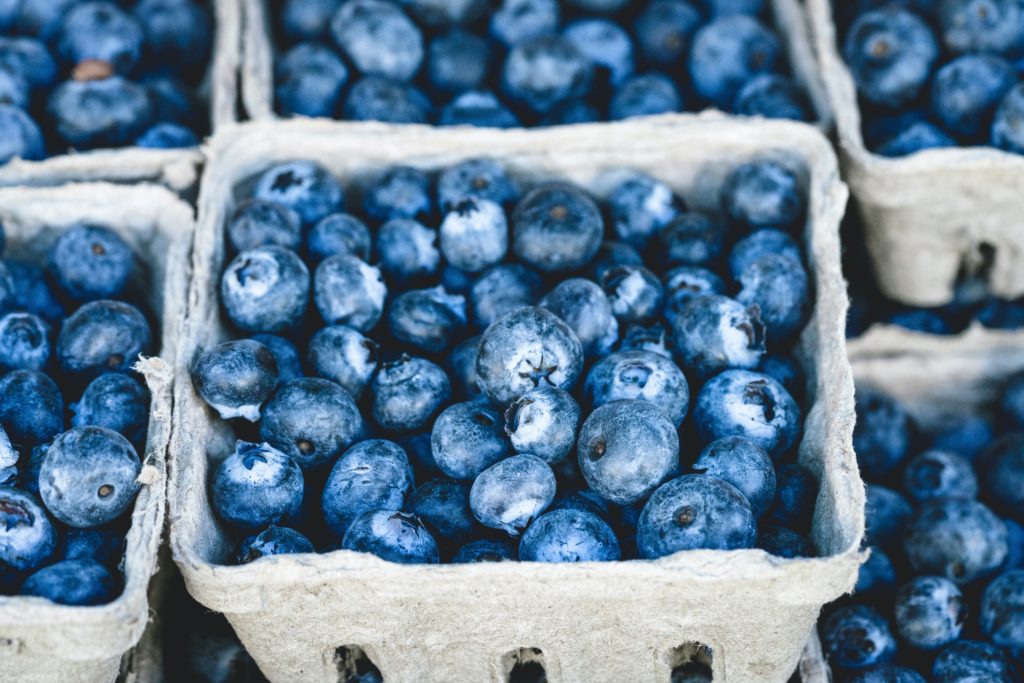 Blueberry Day is July 8th, and for a good reason. Blueberries are among the healthiest fruits available. They are high in fiber and antioxidants, in addition to tasting delicious. They have significant health advantages, such as: lowering cholesterol to support heart health, lowering cancer risk, and even slowing the aging process.
History of Blueberry Day
Blueberries have been beloved American fruit for centuries. Wild blueberries were utilized medicinally and as a natural flavoring ingredient by the Native Americans. However, the blueberries that we now consume are different from the ancient wild berries and are the result of the hard work of Elizabeth White. She was the daughter of cranberry farmers in New Jersey and wanted to diversify her family's company by growing blueberries. (1)
Previously, blueberries could not be cultivated on any farm before these attempts; therefore, collecting them in the wild was the only way to get them fresh. She finally teamed up with botanist Frederick Coville to grow blueberries on her land. Blueberries are now available in 35 U.S. states and several other parts of the planet. British Columbia is the world's largest blueberry growing region, with Canada ranking third behind the United States and Chile. (1)
For many years, the National American Blueberry Council advocated for July to be designated as the National Blueberry Month. The United States Department of Agriculture eventually acknowledged this month, and it has been commemorated ever since. (1)  According to Holiday Insights, blueberries are the only fruit that did not have a day of recognition until 2016. The holiday insights created Blueberry Day to recognize the fruit. However, Congress has not officially proclaimed it a National Blueberry Day. (2)
How to Celebrate Blueberry Day
Eat blueberries for breakfast, lunch, dinner, and snacks to commemorate this memorable day. You can have everything from desserts like cakes and pies to breakfast and baked items. Plan to include blueberries in your regular menu planning.
You can also mark Blueberry Day by planting some blueberry bushes in your yard.
Try out these five blueberry recipes on Blueberry Day.
1. Blueberry Pancakes (3)
Nothing beats nice and fluffy blueberry pancakes in the morning. The good news is that with our freeze dried blueberries, you can make these fantastic pancakes even when blueberries are not in season.
Ingredients
2 cups plain flour
2 cups freeze dried blueberries
2 eggs
3 tablespoons brown sugar
4 teaspoons baking powder
½ tablespoon kosher salt
1 teaspoon vanilla extract
1 ½ cups milk
5 tablespoons melted butter and more for frying
Directions
In a large mixing bowl, combine the flour, baking powder, salt, and brown sugar.
Whisk together the eggs, vanilla extract, and milk in a separate bowl.
Mix the wet and dry ingredients. Then, add the melted butter and stir until the batter is slightly lumpy. Set it aside.
Meanwhile, heat your skillet to medium-low. Melt a tiny amount of butter on the skillet, then pour out 1/4 cup of pancake batter and top generously with blueberries, as many as few as you like.
Cook until the edges of the pancake are set and bubbles form on top. Cook until browned on the other side.
Serve hot.
2. Lemon and Blueberry Cake (4)
Prepare this moist and delicious lemon blueberry cake on Blueberry Day with minimal effort in less than 1 hour. The sweet and sour taste blends perfectly, and let me warn you, one piece will not be enough, so brace yourself.
Ingredients
1 ½ cups all purpose flour 
1 ½ cup freeze dried blueberries 
¼ cup granulated sugar
1 egg
½ cup of milk 
¼ cup olive oil 
½ tablespoon baking powder
Juice and zest of 1 lemon
½ tablespoon vanilla extract
A pinch of salt
For the lemon glaze:
½ cup icing sugar
Juice of 1 lemon 
Directions
Preheat the oven to 350 ℉. Prepare a 9x5 loaf pan lightly with cooking spray oil.
In a mixing bowl, whisk together flour, salt, baking powder, and sugar until well combined.  Set aside. 
Whisk together the wet ingredients in a medium mixing basin, including the milk, oil, egg, vanilla extract, lemon juice, and lemon zest.
Combine the wet and dry ingredients with a rubber spatula until just mixed and no dry ingredients remain visible. Do not overmix. Fold in 1 cup of blueberries until evenly distributed.
Pour the mixture into the greased loaf pan and top with the remaining 1/2 cup of blueberries.
Bake until golden brown for about 55 minutes, and a wooden skewer into the center comes clean. Set it aside to cool for about 15 minutes before inverting to remove the bread.
Serve at room temperature or right from the oven. If desired, drizzle with glaze.
Store in an airtight container or Ziploc bag for up to 5 days or refrigerate for up to 1 week.
To make the Lemon Glaze 
Place the icing sugar in a mixing bowl. Slowly pour in the lemon juice and continue to mix until you get your preferred consistency, but it should not be too thick. Add more sugar if the frosting is too runny. Add extra lemon juice if it's too thick.
Drizzle the glaze evenly over the loaf and set it aside to harden before slicing. Double the quantity of frosting to fully coat the loaf.
3. Blueberry Smoothie (5)
Make this simple blueberry smoothie recipe for a quick healthy breakfast. Substitute yogurt with coconut yogurt or another dairy-free substitute for a vegan smoothie. 
Ingredients
Directions
Pour all the ingredients into the blender and puree until smooth. Add some water if it is too thick.
Pour the smoothie into a glass and serve with a straw. If desired, garnish with fresh mint.
4. Blueberries and Mango Smoothie (6)
This blueberry mango smoothie is a surefire breakfast favorite. Both kids and adults will like it. Adding Greek yogurt adds a boost of protein which boosts your satiety, keeps your energy levels up, and prevents post-sugar collapse. Make this quick and healthy recipe on Blueberry Day with just four ingredients.
Ingredients
Directions
In a blender, combine all ingredients and blend on high speed until smooth.
Pour into glasses and serve right away.
You can freeze the smoothie for later use. Just defrost before drinking.
5. Blueberries Milkshake (7)
Ready for a refreshing and healthy treat on Blueberry Day? This blueberry milkshake combines the goodness of blueberry and ice cream to make an irresistible drink ideal for a hot day.
Ingredients
1 cup freeze dried blueberries
2 tablespoons maple syrup or honey
2 teaspoon vanilla extract
1 cup milk
2 generous scoops of vanilla ice cream
Directions
Add blueberries, maple syrup, vanilla extract, milk, and ice cream in a blender and puree until smooth.  
Fill milkshake glasses halfway with ice and serve with a straw.
Have you tried any of these recipes? Stock up on our freeze dried blueberries today to get started. Don't forget to share the photos on social media with the hashtag #BlueberryDay
References